The husband of House Speaker Nancy Pelosi, Paul, has been "violently assaulted" this morning in a San Francisco home invasion, the congresswoman's spokesperson says. 
"Early this morning, an assailant broke into the Pelosi residence in San Francisco and violently assaulted Mr. Pelosi," spokesperson Drew Hammill said. "The assailant is in custody and the motivation for the attack is under investigation."  Hammill added, "Mr. Pelosi was taken to the hospital, where he is receiving excellent medical care and is expected to make a full recovery." 
The spokesperson also said, "The Speaker and her family are grateful to the first responders and medical professionals involved, and request privacy at this time." 
NANCY PELOSI SCOFFS AT IDEA 'ANYBODY' WOULD VOTE FOR A REPUBLICAN, IN NEW YORK TIMES INTERVIEW
Fox News has reached out to the San Francisco Police Department for comment.
Nancy Pelosi was last seen in Washington, D.C., on Thursday night.
In 2021, photos surfaced on social media and TMZ showing graffiti on a San Francisco garage door purportedly at the home of the Democratic congressional leader. The apparently spray-painted message read "$2K" with a line through it.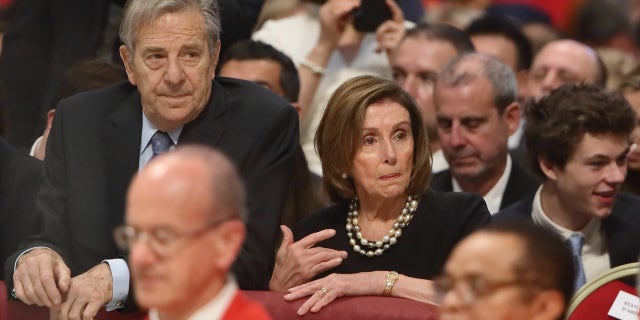 CLICK HERE TO GET THE FOX NEWS APP 
"Cancel Rent?" "We want everything!" Another line appeared to read, "UBI!" referring to the concept of universal basic income.
A spokesman for the San Francisco Police Department told Fox News at the time that officers responded to the reported vandalism around 2 a.m. Friday. "Unidentified suspect(s) had painted graffiti on the garage door and left a pig's head on the sidewalk," they said.
This is a developing story. Please check back for updates… 
Fox News' Sam Dorman contributed to this report.